Dick Bennett | Property Insurance Law Observer | November 30, 2015
The states are divided over whether an independent adjuster can be sued for negligence by the insured, and no Connecticut appellate court has ever addressed that issue.  Last Tuesday, however, one of the state's federal courts predicted that the Connecticut Supreme Court would hold that the adjuster owes no duty to the policyholder in Danielsen v. USAA Cas. Ins. Co., et al., 2015 U.S. Dist. LEXIS 158387, 2015 WL 7458513 (Nov. 24, 2015, D. Conn.), and it dismissed the complaint's negligence count against the adjuster.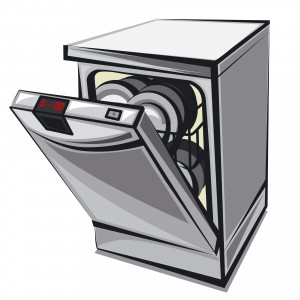 The insured owned a home in Madison that suffered water damage from a malfunctioning dishwasher, and he brought suit against the carrier and its independent adjuster, alleging that they had underpaid the loss.  The allegations included negligence; the policyholder contended, inter alia, that the adjuster had prepared a negligent estimate and neglected to include damage to the homeowner's personal property in his scope of loss.  The adjuster moved to dismiss the negligence count, and Judge Victor Bolden granted the motion on November 24th.
The opinion began by noting that there was a split among state jurisdictions in this country over whether a cause of action for such negligence would lie against an independent adjuster.  The majority rule was that it would not.  Judge Bolden then predicted that the Connecticut Supreme Court would side with the majority for three reasons.
First, "[t]he relationship between the adjuster and insured is sufficiently attenuated by the insurer's control over the adjuster to be an important factor that militates against imposing a further duty on the adjuster to the insured . . . The law of agency requires a duty of absolute loyalty of the adjuster to its employer, the insurer . . . Creating a separate duty from the adjuster to the insured would trust the adjuster into what could be an irreconcilable conflict between such duty than the adjuster's contractual duty to follow the instructions of its client, the insurer."
Second, the insured was not left without a remedy by such a rule because he or she could still bring a bad faith claim against the insurer as a source of recovery.  In such a lawsuit, the acts of the adjuster could be imputed to the carrier.
Finally,…